Above and Beyond For You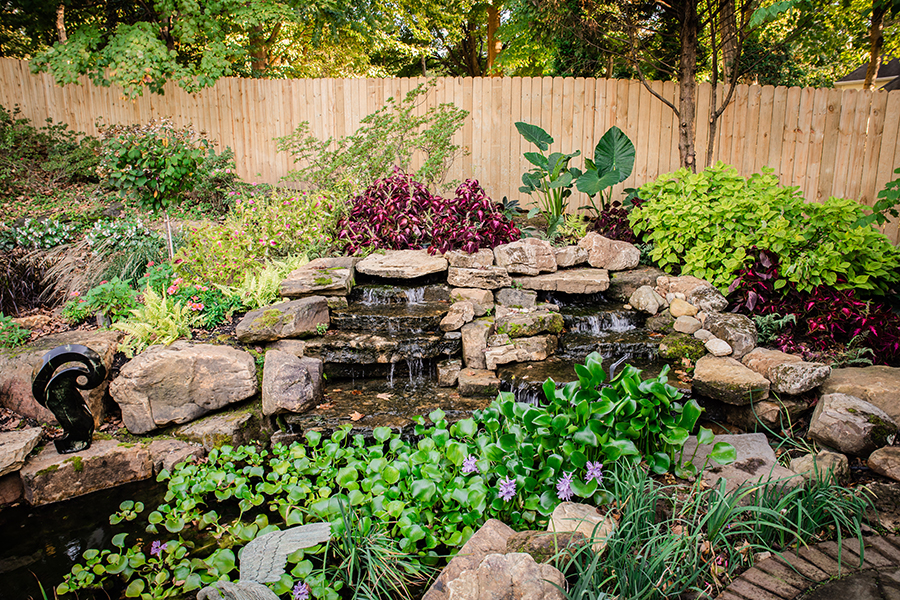 Attention to detail and personalized customer service is what sets Colonial Classics apart from other lawn and garden retailers in the Tri-State area, and has for over 60 years.
Shopping local has numerous advantages for our customers. This is not a home improvement store/big box store experience. Our associates can advise you on the appropriate plants for your needs and how best to care for them. We have the largest, most diverse selection of plant material in the area, freshly sourced from all over the country.
Colonial Classics is unique due to the fact that all of our landscaping designers, horticulturists, Master Gardeners, nurserymen and nurserywomen are highly trained and experienced in what they do. The members of our team understand that when they know more about your needs, they can meet and exceed your expectations.
That's why our staff is committed to your satisfaction every time. Our slogan for decades has been, "Where the staff can tell you how to use what we sell".
Please contact our management team for any additional assistance.
JT McCarty, President
JT is proud to follow in his father's and grandfather's footsteps as a third-generation graduate from Purdue University in Horticulture. He started working for Colonial in high school and assumed the presidency in 1990. JT has been an active member of the national landscape/garden center community as a past president of Garden Centers of America and the Indiana Nursery and Landscape Association.
He is passionate about supporting the local community and various non-profits as a past board chair of Ivy Tech Region 12, Keep Evansville Beautiful, and the Evansville Zoological Society. JT feels very fortunate that he has had the pleasure of making his vocation a vacation and helping customers achieve their visions of a beautiful yard.
Nick Shaw, Nursery/Garden Center Manager
Nick started at Colonial in 2001 when he was still in high school, and continued to work at Colonial while he earned a degree in Business Administration from the University of Southern Indiana. Nick continued his education and holds certifications in Ornamental Landscaping and Turf Pest Management.
He was named manager of the nursery and garden center in 2013. His passion for providing the finest customer service experience and high-quality products at a fair price have earned rave reviews from his customers.
Adam Allford, Maintenance Manager
 Adam started working at Colonial in 2018 and was promoted to maintenance manager in 2022.
"I like working with the customer to create and maintain a landscape they love because in the end, a landscape they love is more important than a landscape I love." He enjoys helping customers by sharing his knowledge of plants and the care they need. 
He understands the importance of a well-maintained landscape and yard to help its health and appearance. He loves meeting with clients to understand their needs and exceed their expectations.
Andrew Diekhoff, Landscape Design Manager
Andrew has grown up in the landscape field starting work when he was in high school. Fifteen years later, he feels fortunate to have worked in a number of places in the country and gained experience with a wide variety of plant materials and design aesthetics.
Andrew and his team of designers feel a good design should always meet the needs and goals of the client while honoring their budget.
Jesse Meyer, Nursery/Garden Center Assistant Manager
Jesse has worked with Colonial since she was 15 years old and was promoted to manage property logistics and work with our customers on their mulch, sod and hardscaping product needs. Jesse also works with a number of our vendors to provide the best quality experience for our customers.
She sees each day as a new learning experience, "Colonial isn't just a work environment for me, but the people are like a family. Helping the customers create something beautiful at their homes and businesses is something we all look forward to".